08 Feb

Australian Ambassador opens TAHPI Stand at Arab Health 2018

TAHPI was front and centre in it's presence at Arab Health Exhibition and Congress 2018, this event is the largest gathering of healthcare and trade professionals in the Middle East and Africa. This year marks the ninth consecutive year TAHPI has participated in the event. H.E. Mr Arthur Spyrou, the Australian Ambassador to the UAE was a guest of honour and lead the ribbon cutting ceremony for the opening of the TAHPI stand.


During the four-day event TAHPI showcased its latest projects and hosted current and prospective Clients. TAHPI and its Australian parent company HPI have recently been honoured in multiple international locations including winning the Six Sigma Healthcare Excellence Award India for Best Hospital 2018 – Design and Architecture, and a finalist nomination in the 2018 NSW Premiers Export Awards for Business Services.
TAHPI offers the highest quality in healthcare professional services in projects areas such as Heath Architecture, Health Service Planning, Healthcare Master Planning, Health Interior Design, Health Technology and Equipment Planning, Health Facility Guidelines, and complimentary HFBS Healthcare Software and services. Contact TAHPI today and speak to a consultant about your project.
Australian UAE Ambassador H.E. Arthur Spyrou Opens TAHPI Stand at Arab Health 2018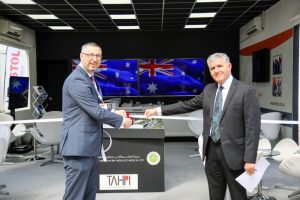 TAHPI showcased alongside International Medical Administration Services Provider Synapse Medical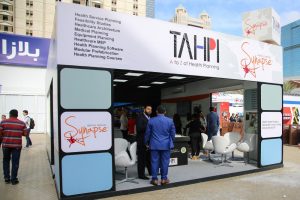 Arab Health 2018 – the largest gathering of healthcare and trade professionals in the Middle East and Africa