14 Oct

Malaysian Investment Development Authority (MIDA) delegation

TAHPI was honoured to recieve a high level delegation from Malaysian Investment Development Authority ( MIDA ) at the TAHPI offices in Dubai on 16 – 19 September 2019.

MIDA's Healthcare, Education and Hospitality Division organised a Specific Project Mission (SPM) to Dubai and Abu Dhabi, UAE which was led by Mdm. Roeslina Abbas, Executive Director, Services Development and accompanied by Mr. Abd. Mukti Abu Bakar, Director of MIDA Dubai and Gulam Muszairi Gulam Mustakim, Senior Assistant Director.
TAHPI host MIDA Delegation in Dubai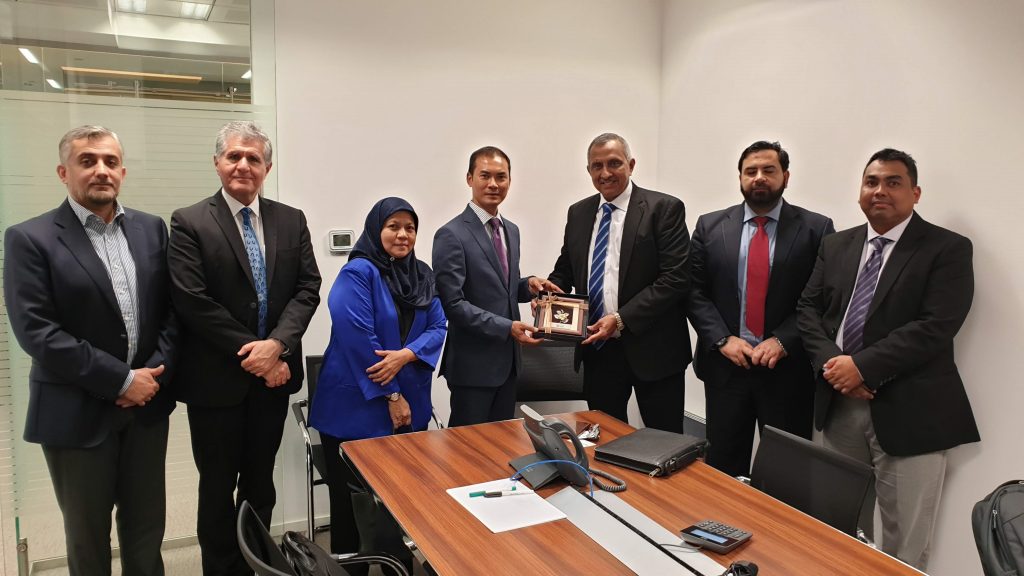 The objective of the mission was to promote investment opportunities in healthcare, education and hospitality sector including medical tourism. TAHPI assisted the delegates by facilitating meetings with the Department of Health, Abu Dhabi, Dubai Heath Authority, DHA and other TAHPI partners such as KEF, Ithmar Capital, Ashmore Group etc
For more information about TAHPI's Health Planning Services please contact us today.
Recent TAHPI Health Planning Project – University Malaya Metropolis in Kuala Lumpur