07 May

TAHPI Features in Abu Dhabi Health Facility Guidelines News

Since the 2011 introduction of the Abu Dhabi Health Facility Guidelines TAHPI has featured in numerous articles and trade shows regarding the guidelines and have provided advise and guidance on the appropriate use. TAHPI's global director Mr Aladin Niazmand has been featured in articles regarding Health Facility Guidelines such as the below:

https://www.thenational.ae/uae/health/new-standards-govern-hospital-construction-in-capital-1.376553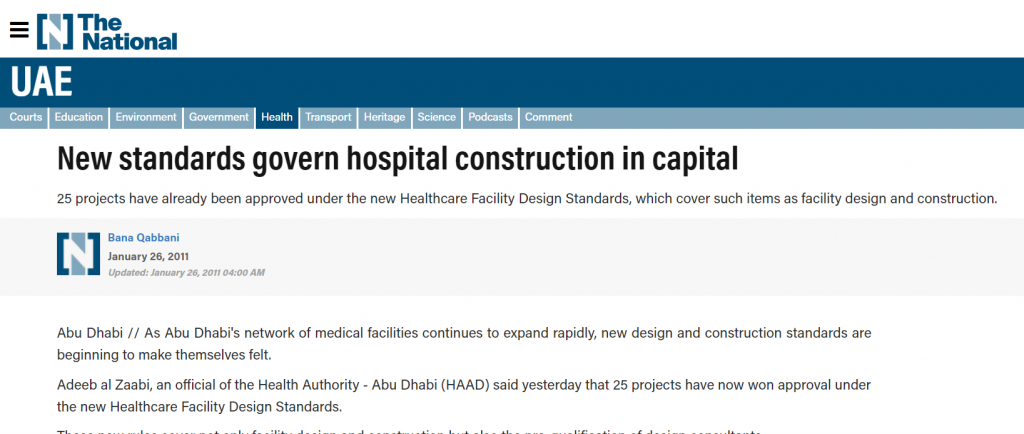 In 2018 TAHPI continues to be the leading specialist in the UAE region on Health Facility Guidelines. TAHPI provides the highest standard of planning and design in a field which involves complex building types. Healthcare design is a critical and highly specialised discipline that should only be entrusted to the most experienced specialists.
TAHPI offers services in Health Architecture, Health Service Planning, Health Facility Planning, Health Software, and Health Facility Project Management. For more information contact TAHPI: http://tahpi.net/contact/ or +971 4 428 1348