16 Aug

Congratulations Health Facility Planning Certificate Graduates

TAHPI has run yet another successful health facility planning course in Dubai's Healthcare City from 26 July – 3 August 2019, congratulations to all graduates who have recieved a CPD Certified certificate in Health Facility Planning issued by TAHPI Pty Ltd.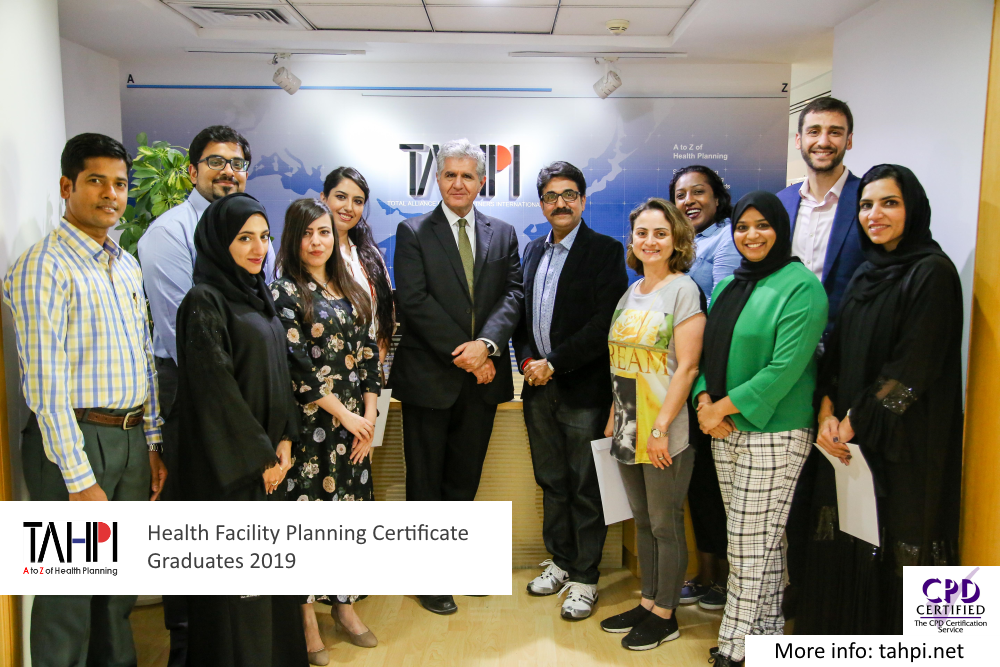 TAHPI's Health Facility Planning course introduces the specialised aspects of health facility planning to candidates with an interest in developing the skills to take on infrastructure projects in healthcare-related sectors.
The courses are designed for working professionals and are delivered on an intensive basis " outside of normal working hours. Each course involves 37 hours of classroom lectures " including three hours per evening, four days a week for two weeks " plus two seven hour daytime sessions each Saturday. Each course can be completed in just two weeks. Our courses are delivered in English.
View testimonials on TAHPI's Education Courses:
The topics covered in the health facility planning program include:
Introduction to health facility planning
Standards and guidelines
Local investigations and information gathering
Detailed briefing and schedule of accommodation
Functional relationships
Blocking and stacking
Functional planning units and special requirements
Capturing special requirements of rooms (room data sheets and room layout sheets)
Introduction to master planning