26 Oct

HPI finalists in Business Services at Premier's NSW Export Awards 2017

Head of Information Technology Matthew Brunsdon and Head of Architecture Christopher Hayward Brown represented HPI as finalists in the Business Services category at the NSW Premiers Export Awards 2017. The event run by the Export Council of Australia and the NSW Government aims to recognise excellence in the export of goods and services by NSW business. HPI is honoured to be acknowledged for its contribution to businesses and the NSW economy.

Matthew Brunsdon and Christopher Hayward Brown represent HPI as finalists in Business Services at NSW Premier's Export Awards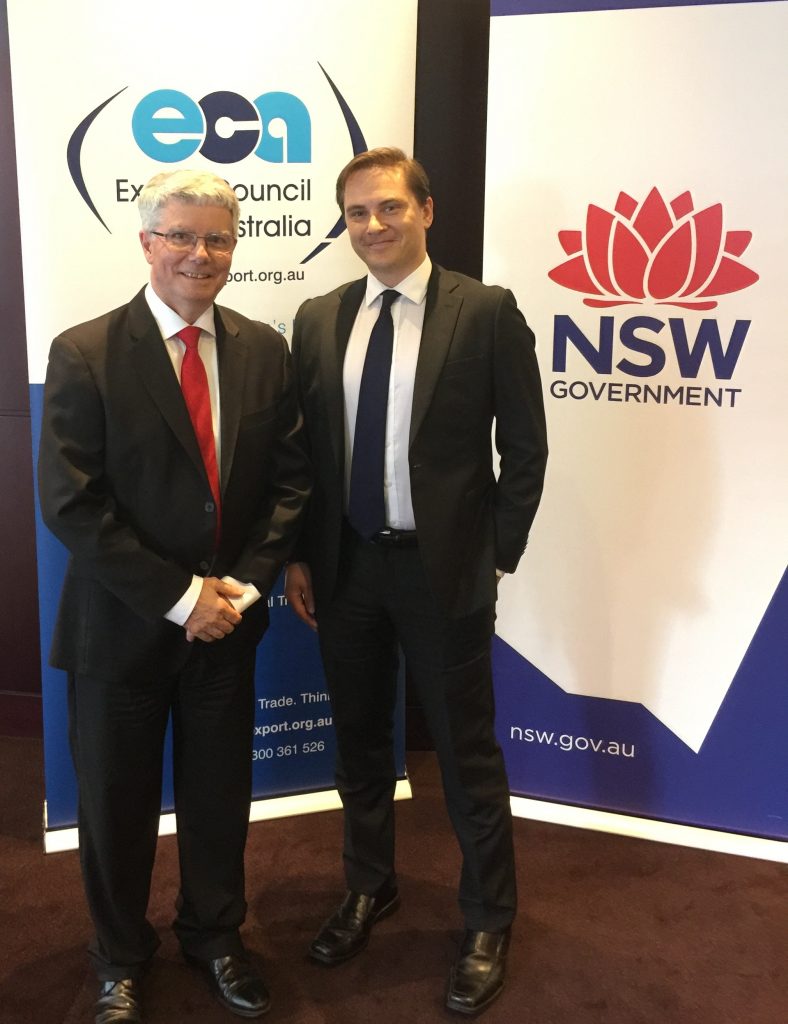 The awards ceremony held at a prestigious gala presentation dinner on 25 October 2017 at The Star, Pyrmont contained keynote addresses from peak bodies in Australian and International business, technology, and industry including ANZ Bank, Austrade, Finance for Australian Exporters, KPMG, UTS Business School, the Alibaba Group, and more. HPI's Head of Information Technology Matthew Brunsdon commented "It is great to see NSW Government and the Export Council of Australia supporting Australian innovation and technology exported to the world" he elaborated "HPI's International Health Facility Guidelines (iHFG) are quickly becoming the standard that all Government Health Authorities aspire to. The iHFG is an off the shelf data and software product ready for international Government Authorities to adopt, customise, and use to ensure the safe and reliable delivery of high quality health facilities".

HPI was nominated for delivering innovative health planning, software, and design solutions to public and private providers of patient care, from inception through to commissioning, as well as optimisation of business processes and plans for operational services. These solutions range from the creation of efficient and sustainable facilities, to strategic plans for systems and corporations, to working models for the management of international health assets.
Riyadh Medical Village in Saudi Arabia is an example of a international project designed using HPI's innovative health planning, software, and design solutions.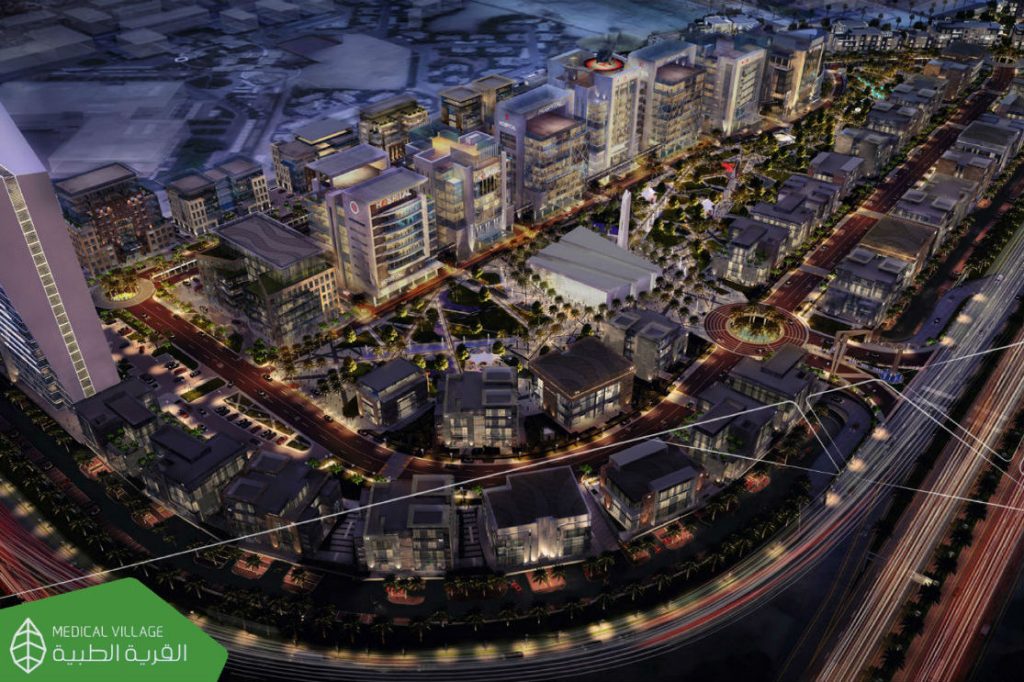 Collectively, HPI and TAHPI (HPI's International Branch) are the authors of many industry-recognised Health Facility Standards and Design Guidelines, developed on behalf of various health authorities around the world and delivered in a comprehensive digital package as 3D Designs, Databases, and HFBS Software to appropriately utilise the guidelines. HPI/TAHPI published and annually update the International Health Facility Guidelines (iHFG), the Standard Design Components of the new Australasian Health Facility Guidelines (AHFG), and the Health Facility Guidelines for the Health Authority of Abu Dhabi (HAAD); now mandatory for all healthcare facilities within the Emirate.
HPI produces the International Health Facility Guidelines, an authoritative resource of research, data, and 3D designs for planning and designing a health facility. These guidelines are adopted by Governments Internationally.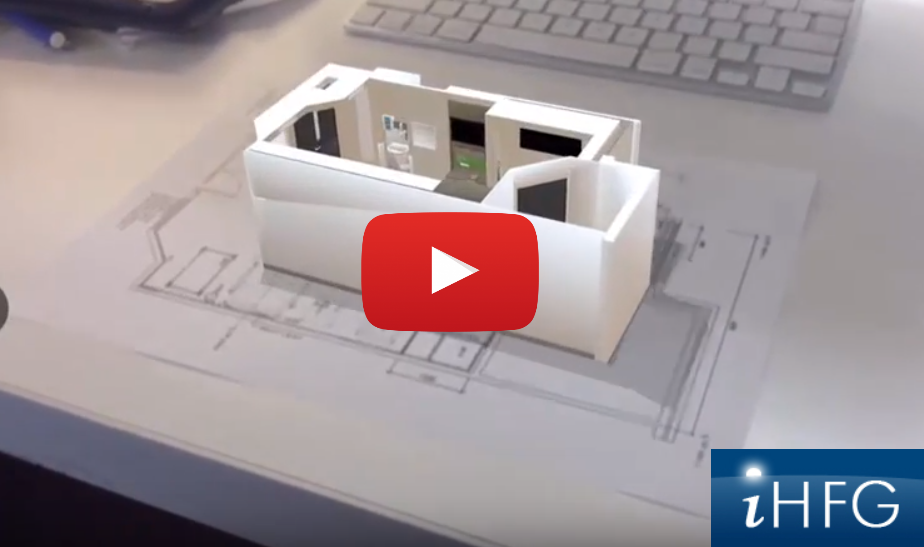 Watch video or go to the iHFG website
HPI was nominated as a finalist for the development of the international web-based software platform Health Facility Briefing System (HFBS). This powerful suite of over 20 applications is used for statistical service planning, big data analysis for health systems, health facility design, project document management, human resource scheduling, budgeting recurrent cost modelling and architectural design support tools.
HFBS is a suite of software for planning, designing, and managing health facility projects. The software allows users access to the latest international health facility guidelines, health planning statistics software, BIM 3D design tools, and more.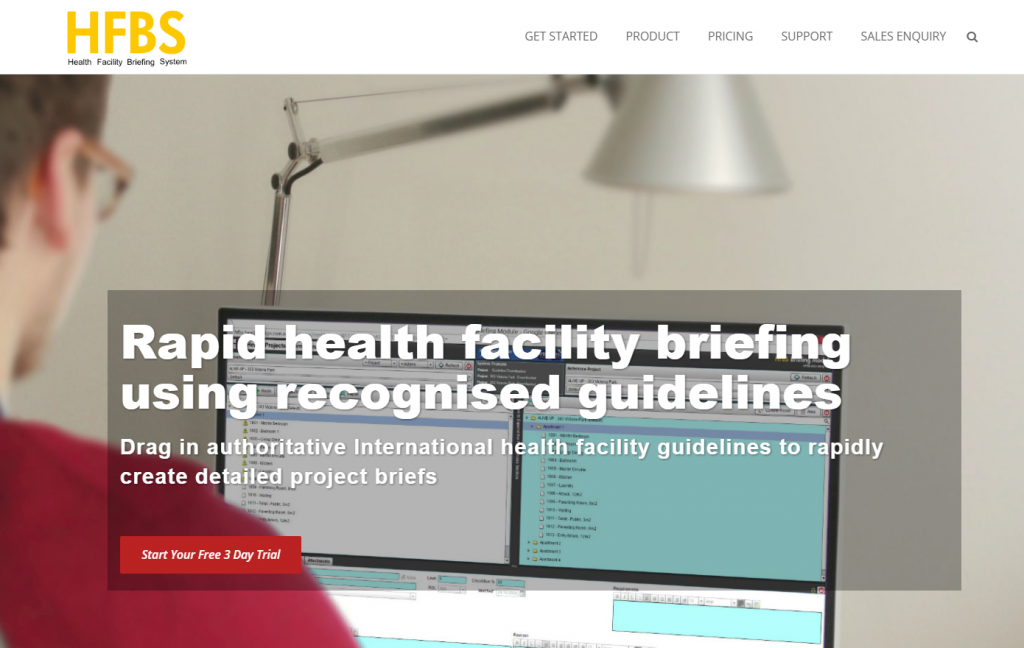 Watch video or go to the HFBS Info Website
TAHPI provide multiple international Government Health Authorities Health Planning Software Suites based on the HFBS software Service Planning Suite to undertake health system capacity planning and inform policies in private investment and service coverage and provision. These tools are now also in the process of being installed and customised for multiple additional Government Health Authorities across the world within the coming year.
HPI provides Health Architecture, Health Service Planning, and complimentary Software & Health Facility Guidelines to government authorities across the world.